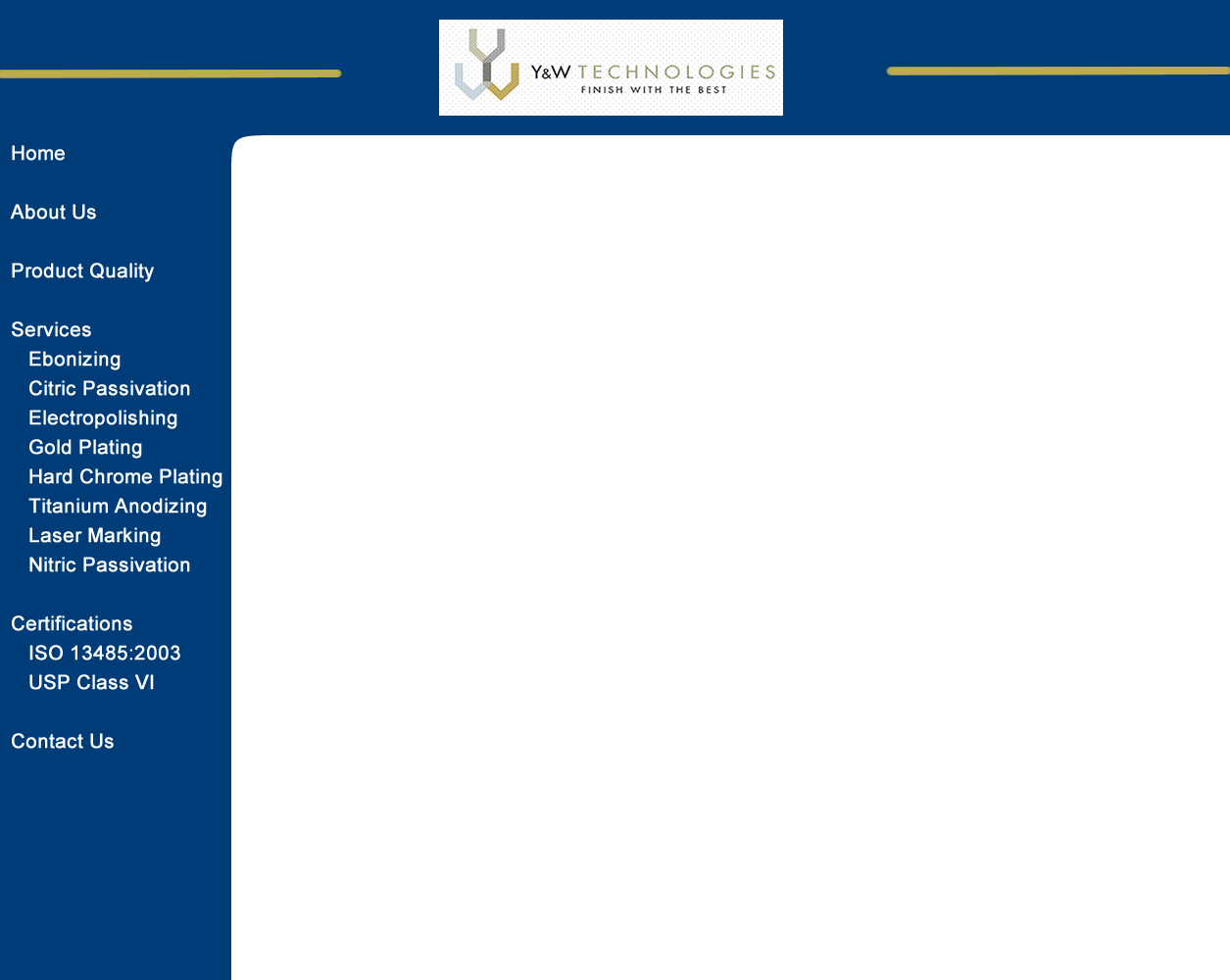 Laser Marking
From complicated medical devices to instrumentation and measuring devices, Y & W Technologies Laser Marking and Engraving system provides our customers with precise quality control and flexibility to meet the needs of today's demanding market place. Our multi-shift operation results in unmatched capacity and rapid turn-around!
Or laser marking and engraving services are a computer-driven, environmentally friendly alternative to silk screening, pad printing, stamping, mechanical engraving, chemical etching, and many other costly, lower-quality processes. Our high-speed non-contact process provides superior quality, permanence and design flexibility. Laser marking can achieve accuracy in small detail engraving unmatched by any other engraving method.
From your small prototype needs to large production runs, the precision computer control means that your last production piece will look as good as the first!
Marking of medical and surgical components is a large part of our business at Y&W. We understand the needs of our customers and are committed to keeping pace with this ever-advancing field