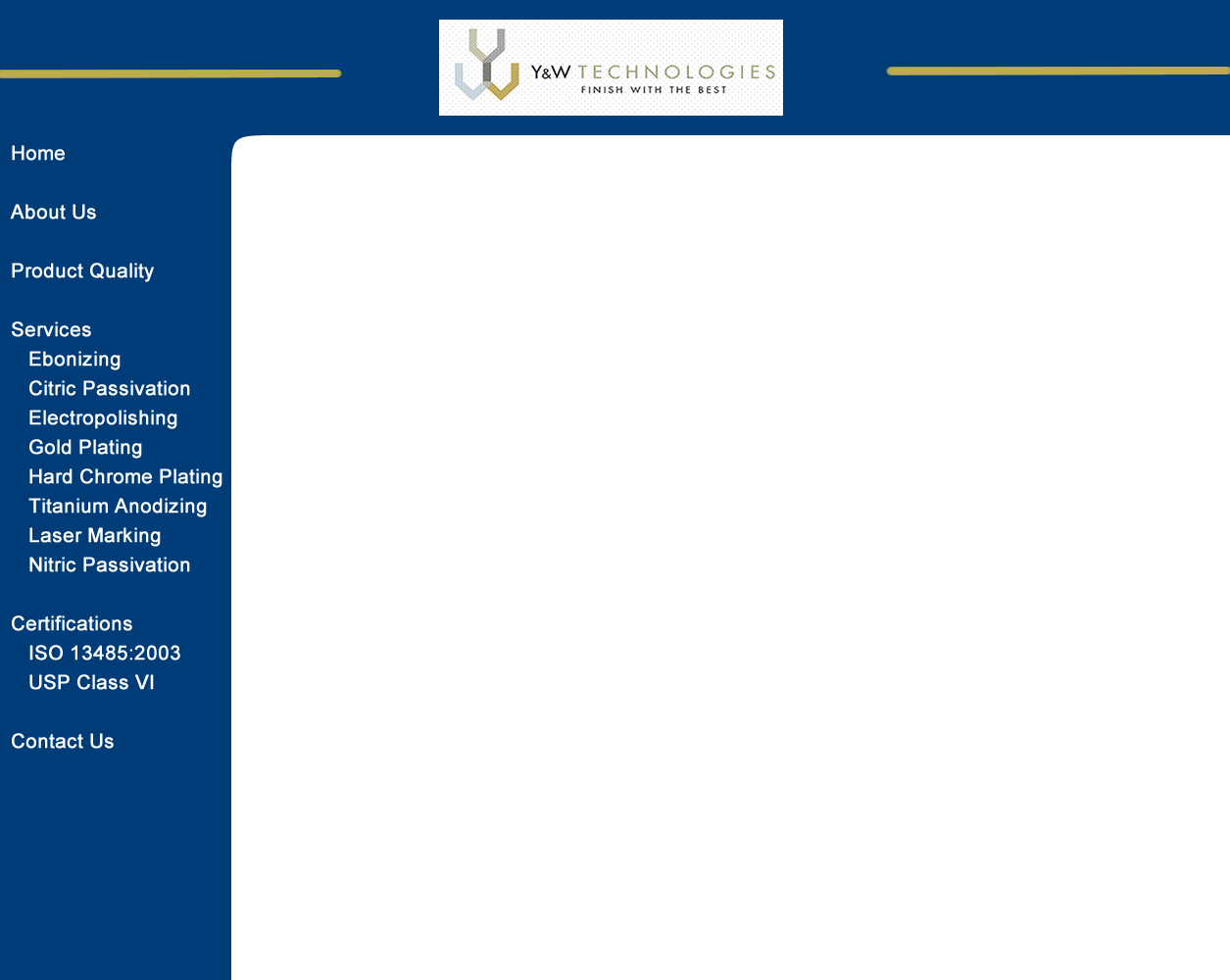 Services
When you partner with Y&W Technologies, you Finish with the Best.
 

Y&W helps You Win!

We are committed to exceeding our customers' expectations. When manufacturers partner with us, they gain an edge in technology, marketing and innovation:
•Lead time - No other company can match our 3-day turnaround time for chrome plating, 80% faster than the industry standard. Thanks to our speed, our customers can fill their orders faster. In a competitive marketplace, that makes a difference.
•Location - Our location, in a distribution center, gives customers easy access and extended shipping hours. Memphis is a hub for FedEx, UPS and USPS.
•Process Partnerships - We become your marketing and manufacturing partner. By adapting our technology, we help partners differentiate their products and gain a competitive edge. The speed of our process helps make up for any manufacturing bottlenecks.
•Innovation - We offer a wide range of plating services, including black chrome, gold plating, titanium anodizing, citric acid passivation and laser marking. Y&W can facilitate the speed and effectiveness of surgeries by providing color coordination of instruments and implants.
•Cost effective - The consistency of our process and our quality control means consistent pricing you can depend on. We are a proven low-cost provider because of our racking process. We specialize in developing low-cost, alternative solutions.
 

We offer these services:

•Low-Friction Hard Chrome Plating
•Black Chrome Plating
•Gold Plating
◦Cobalt Gold
◦Champagne Gold
•Passivation
◦Citric Passivation
◦Nitric Passivation
•Titanium Anodizing
•Laser Marking
•Electropolishing