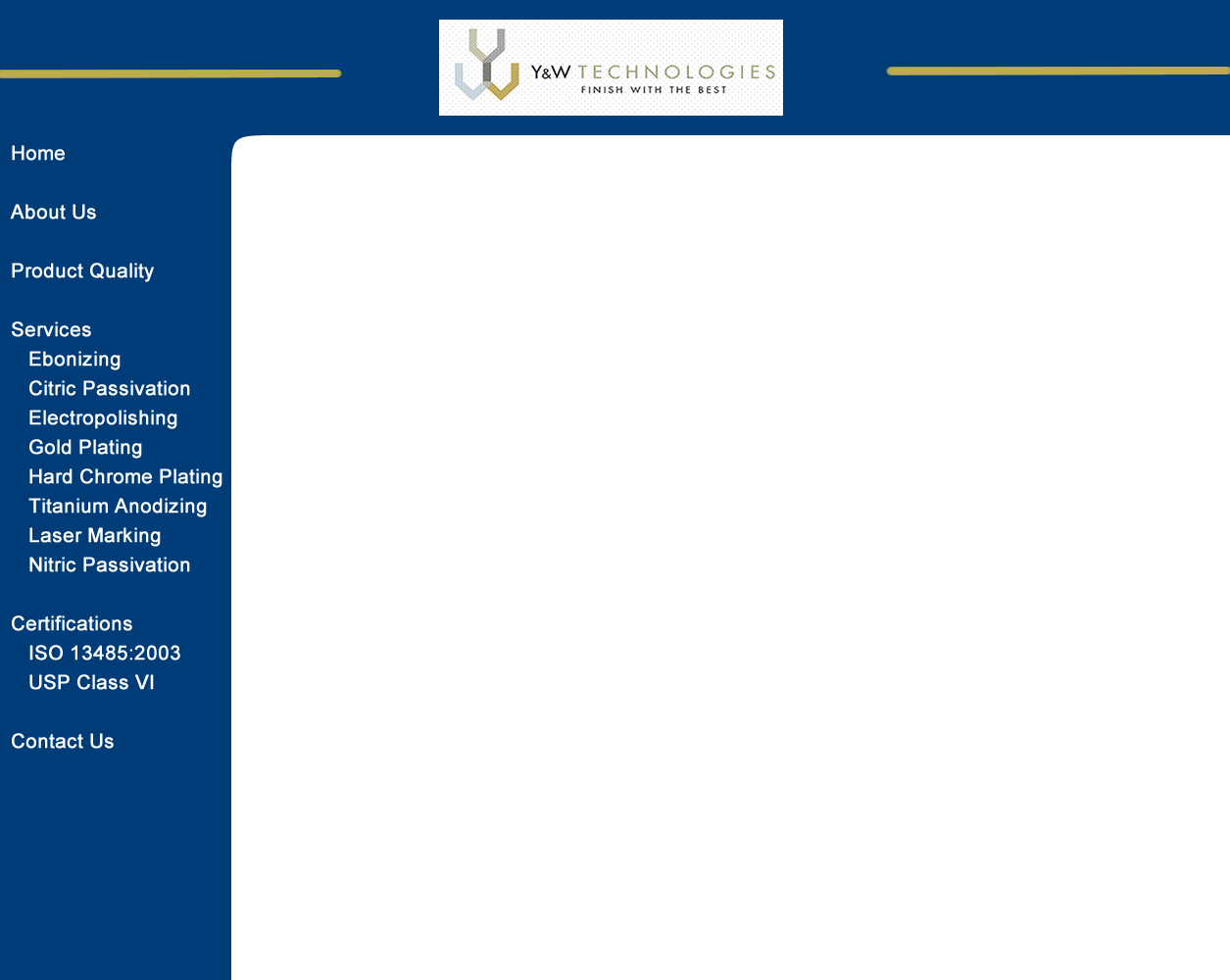 Ebonizing
ABOUT BLACK CHROMIUM
Black chromium plating is used for functional and decorative applications. Important functional applications include solar energy collectors for heat production and anti-glare surfaces. Black chrome is used in the automotive industry to coat trim and emblems.
PANTHER COAT BLACK CHROME PLATING
Y&W Technologies offers Panther Coat, an advanced black chromium surface treatment that dramatically reduces glare from the OR lighting, while improving the performance of surgical instruments. Panther Coat also provides a protective barrier between nickel-bearing stainless steel and the patient's body, protecting patients who are nickel sensitive.
Benefits of Panther Coat:
•Greatly reduces glare in the operating room
•Produces an attractive black finish
•Improves corrosion resistance, wear resistance and appearance