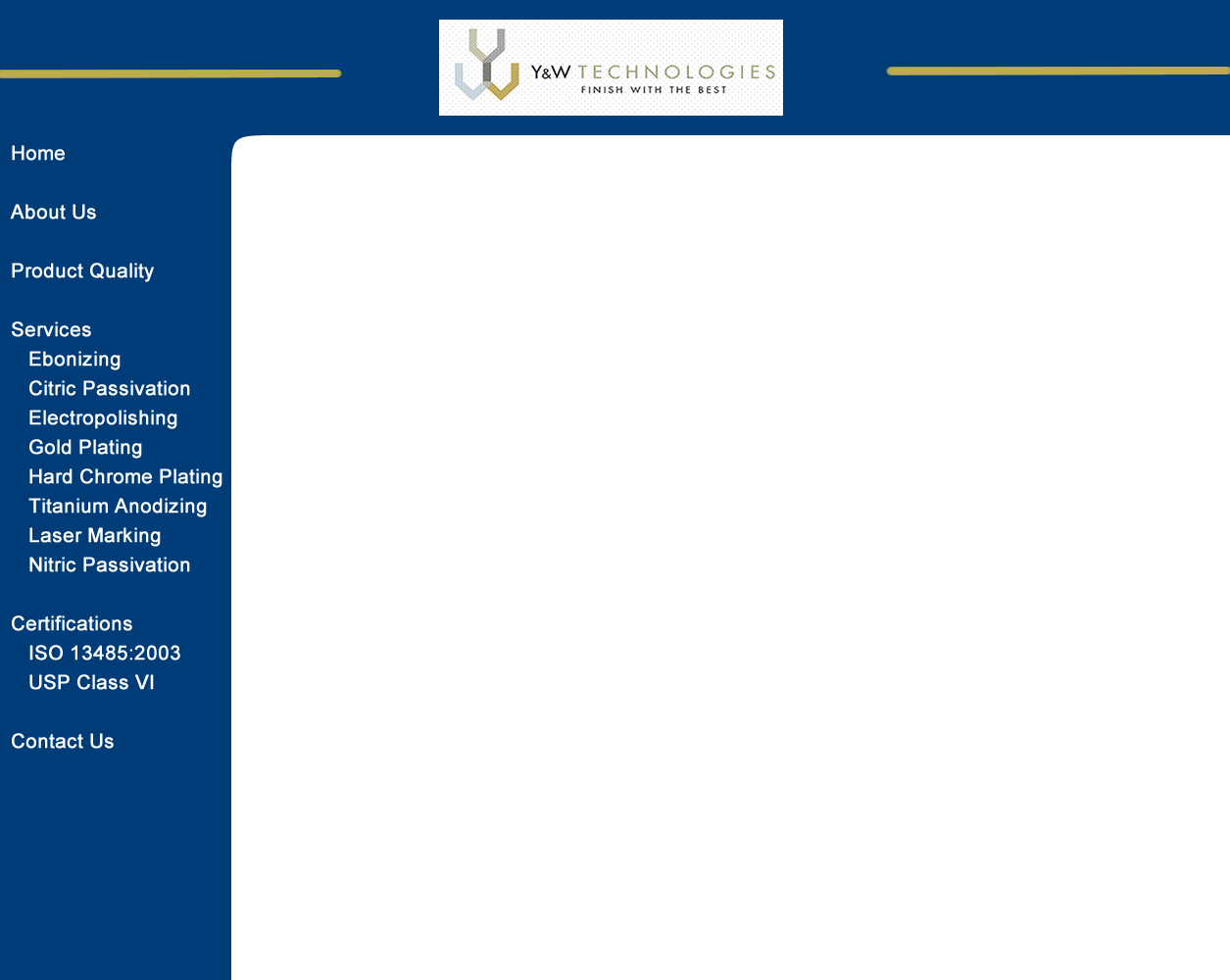 About Us
Profile
Y&W Technologies occupies a state-of-the-art facility in Memphis, TN. Unlike other chrome plating companies, we are uniquely focused on plating medical instruments. We apply an advanced chromium surface treatment that dramatically improves the performance and increases the longevity of surgical instruments. In addition, our plating process ensures an aesthetically pleasing appearance. Our skilled management staff has combined experience of 50 years in the industry. We are easily accessible to our customersonly minutes away from Memphis International Airport, FedEx and UPS hubs.



Mission
Y&W Technologies will exceed customer expectations by providing the most reliable, state-of-the-art coating service in the medical device industry. Our value-added service will help customers to improve the quality of life for people throughout the world.



Values
We affirm our values of honesty, integrity, respect, reliability, customer satisfaction, and teamwork.



Vision
Y&W Technologies will be recognized as the worlds leading plating specialist in the medical and aerospace industries.